Are servicing plans really worth it?
It's quite common for manufacturers to offer servicing plans on new cars. Many buyers will be tempted by what appear to be lower prices for purchasing several services up front as part of one package, but do they ever represent good value for money?
What are the benefits?
There are several advantages to the service plans dealers try to tempt buyers with. Normally, the cost of parts and labour within the plans are fixed at today's prices, so sudden changes in the market won't affect how much you're spending keeping your new car in tip-top condition.
At a main dealer, you can be certain that genuine original equipment parts are always used – tyres and fluids included. The plans also allow you to spread the cost of the servicing over many months as opposed to forking out a large sum when the time comes for the maintenance.
Another selling point is that a service book stamped by a main dealer will improve the residual values of the car on the used market, but this only really makes a difference on premium or performance cars. New car warranties will usually only remain valid if you use official dealers for servicing.
How do the costs compare?
As you might imagine, the prices vary from one brand to another. Mini was one of the first to introduce these servicing plans back in 2002, and ever since, its TLC package has represented good value. Currently, MINI owners pay from £299 to cover the car's first five years (or 50,000 miles) of servicing. You can even transfer this plan on to subsequent owners of the car if you decide to sell within that time.
Although the MINI plan seems to be quite a bargain, not all of the service plans are as cheap as you might expect. One franchised Ford dealer we searched quotes the total cost of three years' work for a Ford Focus as £547. The Ford Protect Plan seems expensive, costing £570.00 for an identical Focus over the same period. Though, for this price, Ford do throw in additional perks, like two further years of breakdown cover and, in the event of any time-consuming work, a free courtesy car for up to a week.
The main issue with fixed-price plans is that most of them do not include consumable parts, like brake pads or discs – components that generally cost far more from a main dealer than in an independent garage. Some packages, like BMW's Service Inclusive plan, offer the option to pay for these consumables up front, but on a typical 3 Series that bumps the price up from £475 to £1,370 over the course of three years.
Why do the main dealers want you to stay?
Main dealers will always want you to come back, because it guarantees business for their workshops and increases their turnover. Main dealers like the fact you come back to them each year because it allows the opportunity for a salesman to ask how you're getting on with your car – and whether you'd be interested in an upgrade… Service plans are usually the simplest way to keep up with your cars maintenance schedule and usually help avoid any nasty surprises come service time.
Why go elsewhere?
The main reason to carry out servicing work at an independent garage is to benefit from lower prices. Services at non-franchised garages will always be cheaper, primarily because labour costs are usually 30-50 per cent less expensive. Local garages are allowed to carry out the main servicing without invalidating the warranty.
You don't even need to take the car to a main dealer for maintenance repairs in order to keep the warranty – just as long as the independent garage is a licensed business (as opposed to your mate doing the work on his driveway), and they can carry out the work to the manufacturer's standard.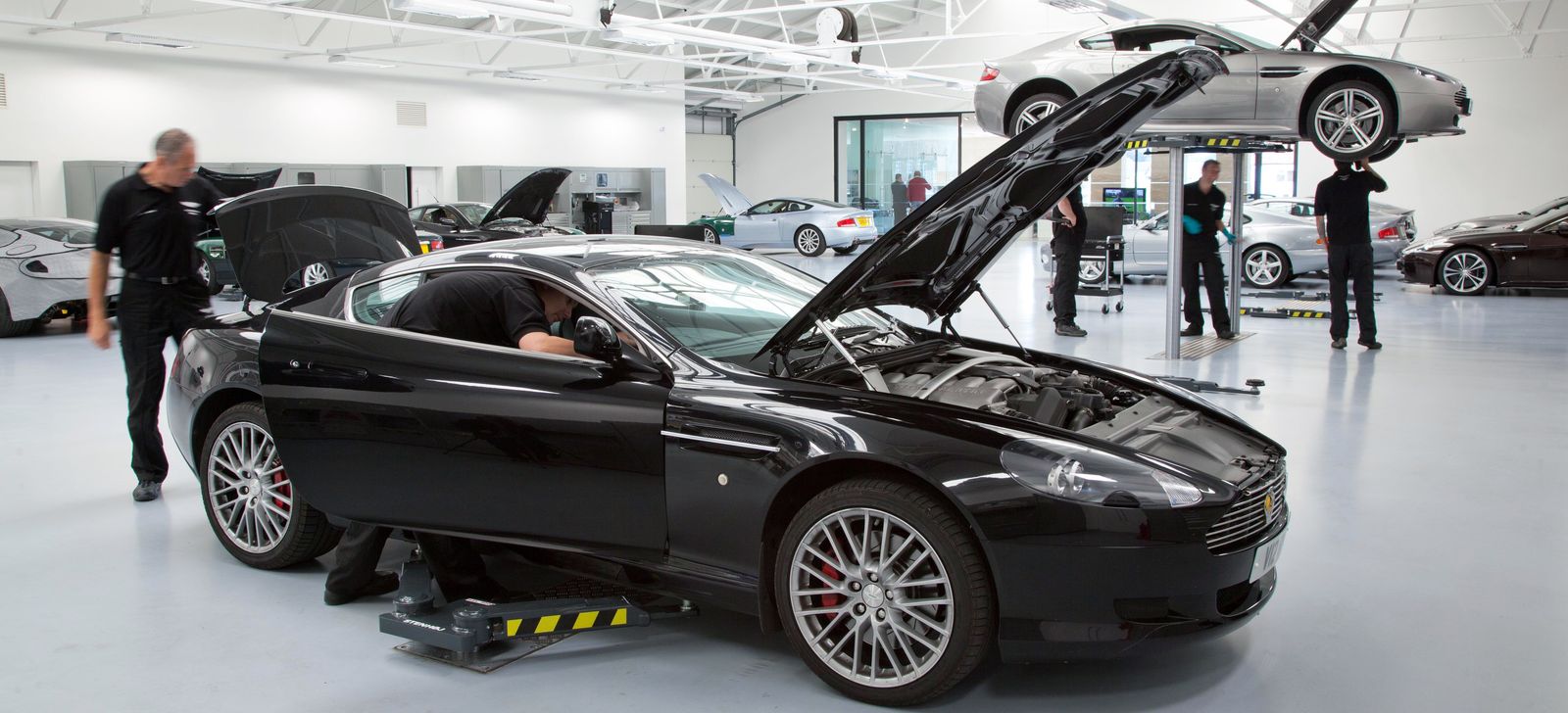 What is the best option for me?
Many people like the familiarity and convenience of trusting their car with the garage they bought it from. If you prefer to do this, then we'd certainly consider going with one of the service plans, particularly if you own a Mini. As for other manufacturers, as long as you accept you won't save as much money as you might expect, there will be additional perks to make servicing plans worthwhile.
Based on the prices of these packages and what they offer, in general we would suggest that if your car is a prestige or performance model (such as perhaps a BMW M3 or a Ford Focus ST) and if a servicing package is offered, then it might be worthwhile. For these types of cars, it matters to used car buyers much more that the work has been completed by a main dealer using official parts.
On the other hand, if your car is older or from the cheaper end of the price spectrum, we'd recommend saving some cash by taking it to a specialist garage. For anything else, it's best just to shop around for the best prices at a reputable independent garage. Indeed, some specialist repairers are more expertly informed about your car than a main garage. The standard of work will be just as high, your warranty won't be harmed, and most of all you'll save money.
Now how do you want to pay for the car?
So you've, hopefully, picked a fixed price servicing plan or found your nearest specialist garage. Let us help you decide how to pay for your new car by reading our comparison of hire purchase and personal contract hire.
If you want help choosing a car, head over to our deals page to see our latest discounts and, once you've picked one, put it in our car configurator to see how much carwow could help you save.