Honda Opens NSX Supercar Order Books – Worth Taking The Pre-Order Plunge?
More than twenty years after its much admired, Ayrton Senna-associated predecessor was first made available to order in the UK, Honda is now officially taking deposits for the second-gen NSX supercar.
For budding performance car buyers who are seriously considering the high-performance Honda as their next mid-engined acquisition, a fee of 5,000 is all thats needed for Honda to put you down on the official order list.
According to the official press release, Honda UK seems to be pretty amazed by how many people have pre-ordered a Mk 2 NSX, with more than 20 would-be buyers already having put down an request for one.
To put that into perspective, despite being on sale for 15 years, only 290 of the 18,000 NSXs ever made were officially shipped to the UK.
When you factor in that itll be another two years before the NSX does officially reach UK Honda dealerships, it theoretically means the Japanese firm has already guaranteed the equivalent of 1/10th of the previous cars production run before the finished article has even reached British tarmac.
Whats more impressive is that these twenty or so people are confident in the speculated potential of their investment bar the details we know of the powertrain (a petrol/electric all-wheel drive hybrid, where the rear wheels get their go from a 3.5 V6, and the fronts are powered by a pair of electric motors) there really is very little to actually go on at this moment in time!
Honda UKs dedicated webpage for the NSX has just gone live, though, with the intention being to highlight all the exciting NSX news as its announced. So, its perhaps safe to assume that more definitive details on the new Honda halo car will be released sooner rather than later.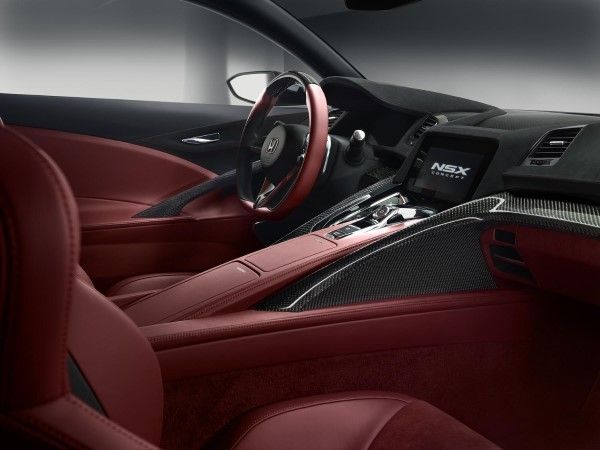 Conclusion
In all honesty, we cannot recommend putting down a 5,000 deposit on the NSX at this moment in time. After all, its a pretty hefty amount of cash to invest in any car, let alone one that has little confirmed information accredited to it. Especially when you factor in weve still got to wait until 2015 at the earliest for an official launch date.
And by then, well have a new Audi R8, the Jaguar F-Type coupe and the latest Porsche 911 GT3 and Turbo variants, along with a plethora of other potential rivals to the NSX.
Were not having a snarky dig at the Honda on the contrary, if its priced competitively, looks as handsome as the concept that previews it does and is as well appointed as its maker claims the car to be, the new NSX could end up being one truly terrific supercar.
But its simply way too early to even start thinking about the NSX as a potential investment, as so much can happen in the industry between now and the cars eventual release date.
So, thanks for letting us know we can pre-order your new flagship product, Honda. If its okay with you, though, well get back to you about it another two years time or so...