Mazda 3 & 5 Venture Editions – Five Things You Need to Know
Special editions are a bit like a new pair of trainers. You might be the same lazy slob youve always been, but to the outside world a glimpse of that new footwear might make you out as the next Usain Bolt. Or so you may think.
In the same way, a few badges and extra equipment distracts attention away from your creaky old model to draw people away from fitter, younger models.
Actually, with the
Mazda3
and
Mazda5
thats a little unfair, as both are still worthy family cars. But in the face of newer rivals, will the new Venture Editions make you splash your cash?
1. 3 is the magic number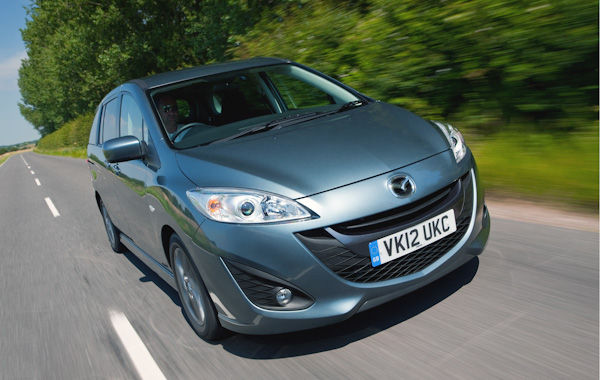 Did you realise the
Mazda3
was still on sale? No, us neither. It may have had a Joker-esque redesign a few years back, but even the why so serious? face isnt enough to attract attention away from whats now an ageing platform. Thats where the Venture edition comes in. Jazz it up with sporty touches like the 17-inch wheels and err enhanced interactive interior lighting, and the punters may take notice once more.
2. but 5 will make you get down
The
Mazda5
is also a little overlooked, which is a shame since the mouthy styling sits a little easier on the 5s MPV body. It too gets a host of extra features, from 16-inch gunmetal-painted alloy wheels, to bodywork addenda, and useful interior touches like an integrated TomTom satnav and iPod connectivity. And of course, it still gets acres of luggage space and up to seven seats.
3. Four to choose from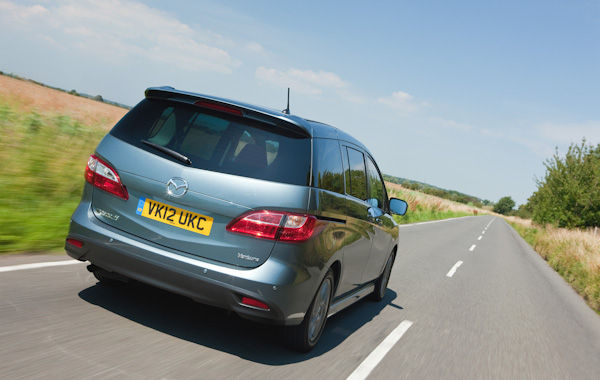 Each new Venture edition model comes with not one, but two engine choices, making for four models overall. The
Mazda3
gets a choice of 1.6 MZR petrol and 1.6 diesel engines, while the larger
Mazda5
makes use of a larger 2.0-litre petrol, and a 1.6 diesel. The Mazda3 diesel serves up some impressive economy figures, managing 65.7mpg combined, and it sits in road tax band C, for a bill of only 30 per year.
4. They may not be new, but
Okay, so the 3 and 5 arent the coolest kids on the block, but theres still plenty to recommend them. Mazda UK touts their Japanese-style build quality (whatever that is – surely a Japanese car doesnt need Japanese-style anything?…) and legendary reliability. They may have a point with the latter quote, since Mazdas MX-5 flagship has recently been voted the most reliable new car by What Car? magazine.
5. Competitive pricing
Its very easy to spend a ludicrous sum of money on a fairly humble family car these days, so to see a figure of 14,495 for the 1.6 petrol Mazda3 Venture is pretty refreshing. The diesel will set you back more – 18,995 – so only consider it if youre expecting to drive huge distances. Same goes for the 19,995 petrol Mazda5 Venture versus its 21,290 diesel equivalent, though some may find the diesel the better choice when heavy loads are a regular occurrence.
Conclusion
The
Mazda3
gets a pretty respectable buzzScore, of 7.5, though whether that will be enough to tempt you away from a
Golf
or
Focus
is a different matter. If budget and equipment are concerns though, the 3 claws its way back against its expensive rivals.
The
Mazda5s
position is less strong – a buzzScore of only 6.8 – so you may need to think harder, despite the Venture bits and bobs. If you can live with the styling of either model, then Mazda still offers some of the best value for money in the class – even before you chuck in the special edition touches.