Peugeot 508 Revised, Extra Kit As Standard
Want to know just how far Peugeot has come in the last few years?
The 508 is one of the first cars you should be testing then. We did just that in February, and it impressed us with levels of quality and equipment that wouldn't look out of place on cars in the small executive car market.
Somehow, Peugeot has found room to cram a few more gadgets as standard across its lineup, with only a small increase in price – 200 on Access, Active and Allure models and $400 on the top-end GT model – to account for.
The first three trim levels now cover the market previously aimed at with the SR, so that model has been dropped. The range's flagship 508 RXH, with its diesel hybrid technology, sees no changes.
Elsewhere, equipment levels have been bumped up to an even healthier level.
Access models get 16-inch alloys and Bluetooth as standard. Active goes even better, offering navigation as standard for the first time, as well as 18-inch alloy wheels, a GT-style grille, rear parking sensors and electric folding mirrors.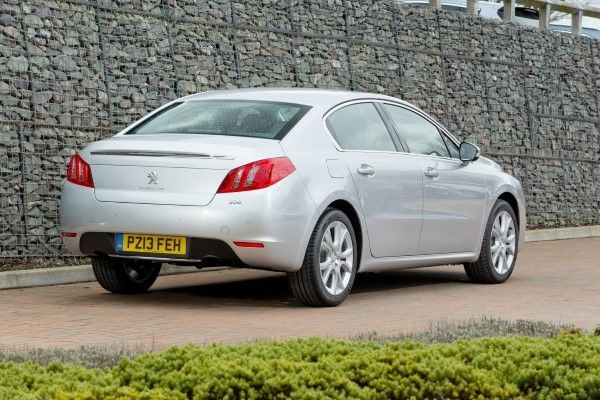 The 508 Allure now gets Xenon directional headlamps with headlamp washers, LED daytime running lights and front parking sensors to add to the rear set.
In GT trim – the model we tested earlier this year – wheel diameter increases by an inch to 19, and front and rear parking sensors are now standard.
Priced from: 19,050
Available from: Now
Conclusion
A modest increase in prices is a small fee to pay for all the extra kit buyers are now getting, and the 508 should remain as much a fleet favourite as it's ever been.
The sweet spot of the range seems to be the Allure right now. It's heavily-kitted and available with a wide range of engines, but doesn't dip its toe quite as far into the realms of BMW, Audi and Mercedes pricing like the GT does.
---
car wow can get you exclusive savings on your new Peugeot 508. We get dealers to compete so you get the best, upfront, no-need-to-haggle prices.
It's a quick and hassle free process, you tell us the car you want and get multiple quotes in 24 hours to compare from official Peugeot dealers who don't get ever your details. Simply message dealers anonymously to ask any questions and buy directly when you're ready. There's no pressure to buy, you're in control.
Head to our Peugeot 508 deals page to find out more and get started!