Peugeot RCZ Magnetic Editions – Coupe Gets Even More Attractive…
Isn't it nice to have desirable Peugeots back on our roads?
After a few years in the wilderness with a lineup of bland offerings, they're really back on track these days. Much of that credit has to go to the RCZ coupe, one of the most striking vehicles on the roads.
The RCZ Magnetic, a new special edition, is latest to hit the streets. Peugeot's press machine has been turned up to full pun-mode, with references to "positivity", "charge" and "attraction". But do the extra touches make the pretty coupe even more alluring?
The limited number available – just 170 – might do, as may the Pearlescent Pearl white or Metallic Nera black paintwork choices, with a standard 'Black pack'. This comprises matt black roof arches, a brilliant black front grille, brake callipers and door mirror covers.
If you opt for the white exterior finish then you get a black leather interior too, but those who choose the darker bodywork get 'red flame'-coloured leather, as depicted in the photos.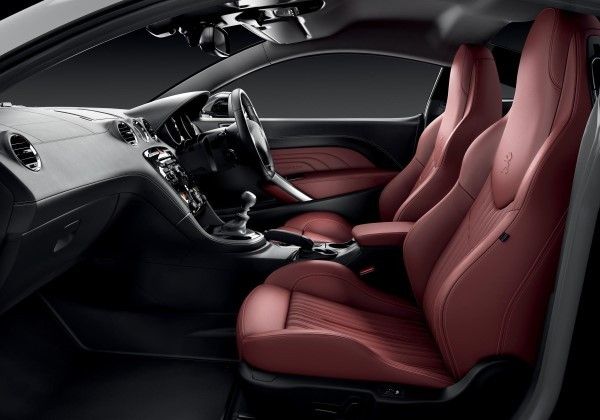 19-inch 'Sortilege' alloys are also included (painted black, naturally) and odds and ends like parking sensors, navigation and leather wheel and gearknob are all part of the package.
Based on Sport models, you'll pay a few quid extra for the Magnetic.
The 1.6 THP 156 kicks off at 25,350, a full 3,750 more than the equivalent Sport and even 1,350 more than the already well-equipped GT models.
The 200 PS 1.6 petrol will set you back 27,735 overall and the 53.2 mpg diesel starts at 27,185.
Priced from: 25,350
Available from: Now
Conclusion
We're fans of the RCZ here at carwow – the diesel we tested last year looked stunning and proved great fun to drive too. However, at 25,350 and up we can't help feeling this particular special edition loses some of its appeal.
Okay, so it gets a few nice equipment touches and some fancy paint, but the sweet spot of the RCZ range for us is GT trim. You still get plenty of kit but you'll pay a little less for the privilege.
---
car wow can get you exclusive savings on your new Peugeot RCZ. We get dealers to compete so you get the best, upfront, no-need-to-haggle prices.
It's a quick and hassle free process, you tell us the car you want and get multiple quotes in 24 hours to compare from official Peugeot dealers who don't get ever your details. Simply message dealers anonymously to ask any questions and buy directly when you're ready. There's no pressure to buy, you're in control.
Head to ourPeugeot RCZ deals page to find out more and get started!
For more information check out our full summary of the Peugeot RCZ alongside reviews, stats, photos and videos!