Trident Iceni – The No-Compromise Supercar?
Given that they're all about pushing the boundaries of automotive technology, were quite surprised that hardly anyone's had a stab at making a diesel-powered supercar. After all, why not combine the efficiency of a diesel engine with the speed of a super sports car?
One new car company, though, has taken on the quest to find the Holy Grail of the supercar realms. Its a small Norfolk-based firm called Trident, and its first car is the Iceni.
What makes this car special isn't the fact its a bespoke two-seater that carries on the tradition of manufacturing sports cars in Britain, but what lies under the bonnet: its a 6.6 turbo-diesel engine (Trident hasn't disclosed how many cylinders it has, but we assume an absolute minimum of six) that can run on pump fuel, mineral diesel, bio-diesel, palm oil and linseed oil.
The 430hp it produces isn't too shabby, but the real performance eye-catcher is the torque figure a staggering 950 lbs/ft of the stuff is available at just 3,250rpm. And if they're too weedy for you, Trident offer up an upgrade pack that turns everything up to eleven: 660hp, and a Veyron-esque 1,050lbs/ft!
With such a ferocious punch to rely on, Tridents claimed performance figures are easy to believe: its said that the 0-60 sprint is dealt with in just 3.7 seconds, and the top speed is pegged at 200mph.
But its the fuel economy that really impresses us here at carwow, though. Thanks in part to the on-board Torque Multiplication technology (that helps reduce the revs to 980rpm at 70mph, whilst still developing 700 torques), the Iceni can allegedly return an eco-special supermini-rivalling 68mpg, which gives the Trident a 2000 mile range.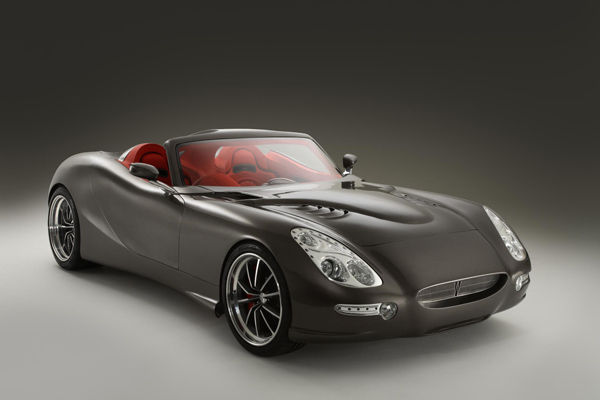 And all this, for a starting price of 75,000. So yeah, its not cheap, but it does noticeably undercut other high-profile cars that are just as fast, yet are nowhere near as affordable to run. Not that the people who buy those sorts of vehicles are worried about how much they'll have to dish out at their nearest Texaco
Those are all the details we have so far, so its all a bit limited at the moment. However, Trident has announced the Iceni will be making its public debut at the upcoming Salon Prive show, so were sure that more tech specs will be revealed then.
Still, from what we know of already, we're really excited about this new British T-bar roadster. Here's hoping Trident doesn't go belly-up like most other upstart car makers!