Volvo XC90 T8 Hybrid revealed
This is the new Volvo XC90 T8, a car which perhaps should be instead called "the pinch of salt".
Volvo makes some bold claims about their advanced new plug-in hybrid, suggesting it is the "World's most powerful and cleanest SUV."
I'm intrigued…
It certainly isn't short on power. The 2.0-litre turbo-and-supercharged petrol engine offers 318 horsepower and 295lb ft of torque. When combined with an electric motor located in the rear axle, total output rises to a healthy 400hp and 472lb ft, which is enough to propel the T8 from 0-62mph in 5.9 seconds. Better still, thanks to its ability to run silently in electric-only mode when the conditions allow, claimed carbon dioxide emissions stand at just 59g/km.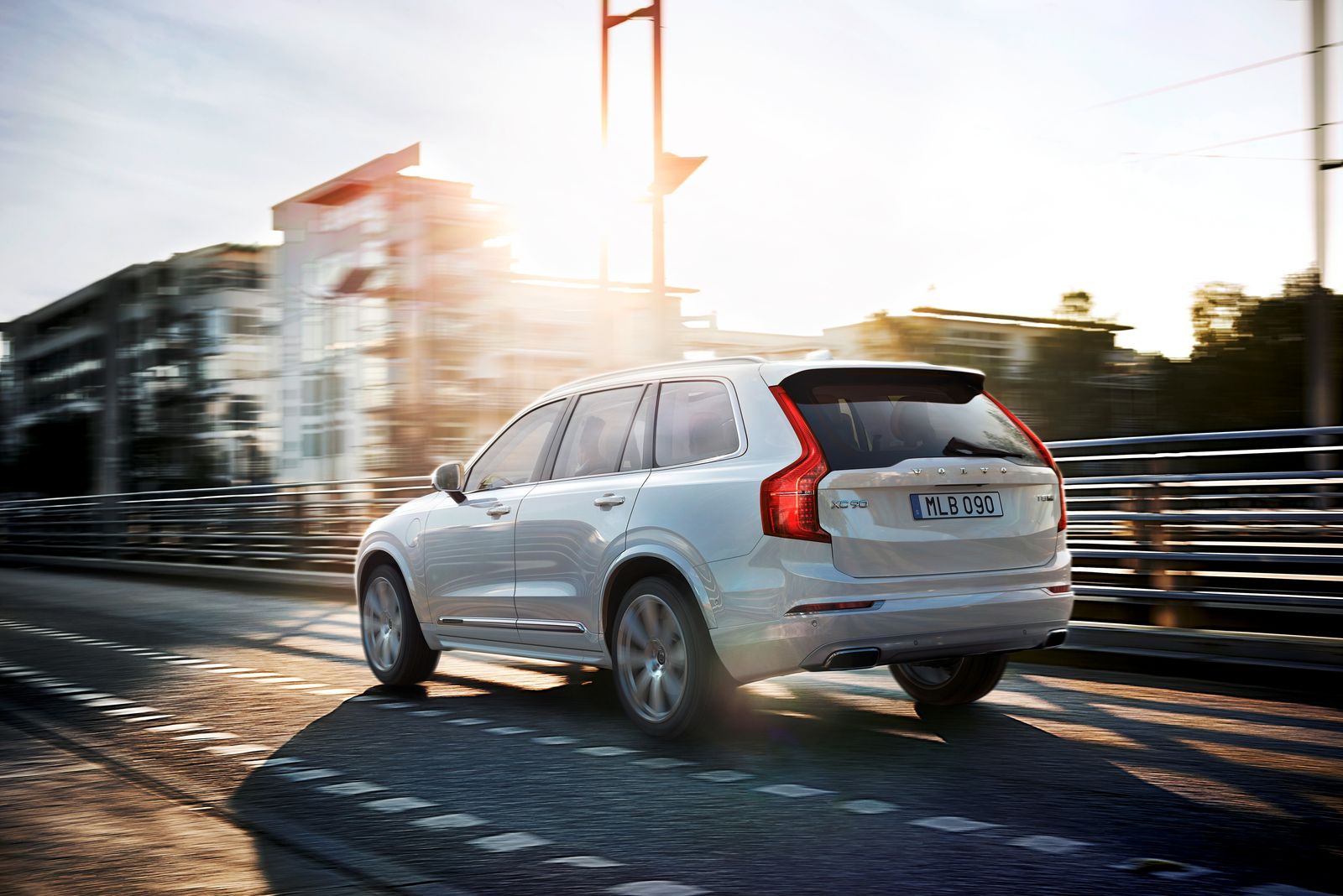 These figures all seem excellent, but also mean that this is neither the "most powerful" or the "cleanest" SUV available today. Just to pluck two examples from our review database, the BMW X5 M produces a whopping 575hp, while the Mitsubishi Outlander PHEV can claim tiny CO2 emissions of 44g/km. Granted, neither of these can match the Volvo in opposite respects, but there are several cars that can do each task better. Perhaps in Volvo's book, "SUV" stands for "Swedish Utility Vehicle."
Anything else?
The T8 features five different driving modes. The default "Hybrid" setting automatically switches between petrol and electric power to suit the conditions. In "Pure Electric", a range of 25 miles is possible on battery power alone. Power Mode combines petrol and electric to give the driver maximum performance, and "Save" runs the car on petrol only once the battery is charged, allowing the electric power to be deployed at a specific time (say, when entering a town). The final mode is "AWD" where all four wheels are driven constantly. This mode aids traction in difficult conditions, but is ultimately less efficient in everyday use.
Brake-by-wire technology (which means there is only an electrical connection between the brake pedal and the wheels, rather than a mechanical one) is combined with brake regeneration, which helps charge the battery through residual braking energy that would otherwise be wasted. Meanwhile, a 34kw starter motor allows the switch from electric to petrol drive to be seamless, and also doubles as an electric "turbo" when needed, contributing a further 110lb-ft of torque.
Looks-wise, the XC90 T8 is much the same as the rest of the new XC90 range, that means a very smart exterior combined with a gorgeous interior. The cabin does feature one or two subtle changes: new dials house the hybrid information, and the shifter for the eight speed automatic gearbox is made from "handmade Swedish crystal" – which based on the validity of some of Volvo's other claims, is made out of plastic. Possibly.
When can I have one?
Volvo hasn't yet released details about the price or release date of the T8, but the rest of the range will go on sale in spring 2015.