The Top 5 Practical Performance Cars
The most practical performance cars. These cars can do it all; trips to the supermarket, carrying kids around and beating supercars!
Nissan GT-R
The 
Nissan GT-R
can reach 62mph in just 3.5 seconds – unless you're up against something like a Zonda then there's little else that will keep up with it. However, unlike most supercars, you can fill the boot with luggage, have plenty of room for up to three friends and embark in a cross-continent road-trip in it. What's more the GT-R won't have any issues with speed bumps, width restrictions or slow moving traffic. It really can do it all.
Audi Q7 V12 TDI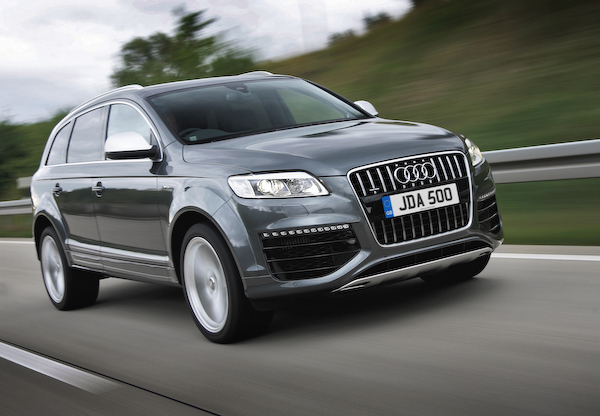 The Q7 V12 TDI is the fastest 7-seater car on sale. The 6.0 litre V12 diesel produces a staggering 1,000Nm of torque. Despite weighing over 2.5 tonnes, it can still reach 60 in 5.5. seconds, making it faster than a Porsche Cayman.
Ferrari FF
The Ferrari FF is a true supercar, but despite that it's still surprisingly practical. There's room for four 6-foot adults to travel comfortably and it has a bigger boot than a Renault Scenic. It's so practical that an official Ferrari video even shows it with a dog in the back! Despite all this practicality, the top speed is 208mph.
Mercedes E63 AMG Estate
Trips to Ikea are no problem at all with the E63 AMG Estate. With a 525hp 6.3 litre V8 engine and AMG suspension you'd have a hell of a lot of fun on the track with it too. It'll hit 60 in 4.6 seconds, faster than a 911 Carrera.
Porsche Cayenne Turbo
The Cayenne Turbo is practical in the sense that it can carry 5, as well as all their luggage, but also because it's pretty damn good off-road. Admittedly if you put it on smaller wheels it would be even better, but it'll still perform decently in the mud. Even with its huge size and weight, it can haul itself to 60 in 4.7 seconds and reach 173mph on a long enough road.
What other practical performance cars have we missed, which one would you go for?