These are the cars we reckon are the most seriously aesthetically challenged. Take a look at the top five ugliest cars that have ever gone on sale.
No. 5 – Ssangyong Korrando
Shockingly, production of this mutation was only stopped 4 years ago. This frightful creation was brought to you by Korean manufacturer Ssangyong and was unwisely replaced by the Actyon, the 2nd ugliest car on our list…
No. 4 – Ssangyong Actyon
It is possible that we just don't get Ssangyong design. Perhaps it's a Korean thing. Or maybe a law in Korea requires a certain number of visually impaired people to be employed, and they just happen to all work in the 'design' department.
The Actyon looks a bit like a deformed BMW X6. That alone takes some special skills.
No. 3 – Dax Kamala
Designers often get their inspiration from nature. Taking inspiration from a Duck Billed Platypus though must be a rarity, particularly in auto design, which makes this Dax Kamala truly unique. Eurgh!
No. 2 – Marcos Mantis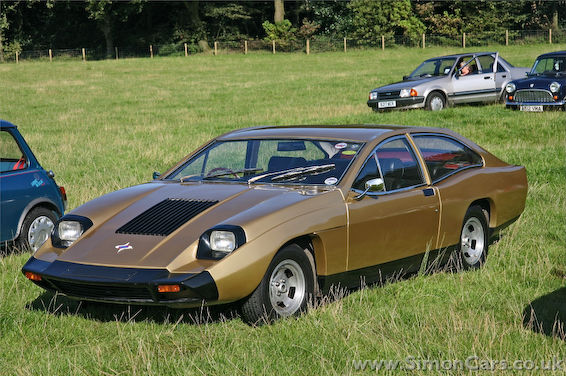 Presenting the Mantis, a beautiful creature by British car firm Marcos. We particularly like the huge grill on the saggy bonnet that looks like a massive black radiator from someone's living room. It looks especially fetching in this lovely brown colour.
Image credit: SimonCars
No.1 – Pontiac Aztek
This car is so ugly that Time magazine named it the '34th worst invention of all time'.
We don't know how this design ever got signed off. Maybe the head of Pontiac made a bet with another car company CEO (probably the Ssangyong CEO) to see who could produce the worst looking car of all time. That's the only way we can imagine someone not being fired for allowing this to get produced.
There is no doubt these cars will go down in history as some of the ugliest cars ever. But have we missed any monstrosities out? Tell us which cars offend your eyes!
Like seeing ugly motors? Check out uglycars.co.uk for more hideous cars.