Ford S-Max colours guide with prices
The Ford S-Max is a practical and stylish seven-seater MPV that's great to drive and well-equipped, even in its most basic trim levels. If it's the car you've set your heart on, you'll need to choose what colour you'd like – your decision will impact ease of resale and frequency of cleaning, so it's worth getting right.
The S-Max comes in two standard hues, six metallic and mica shades and one Special colour in all. If you're sold on this spacious family car, put the Ford S-Max in our car configurator to see how much carwow could help you save. See our car paint types guide to learn the differences between standard, metallic and special paint types.
Standard colours
Blazer Blue – £0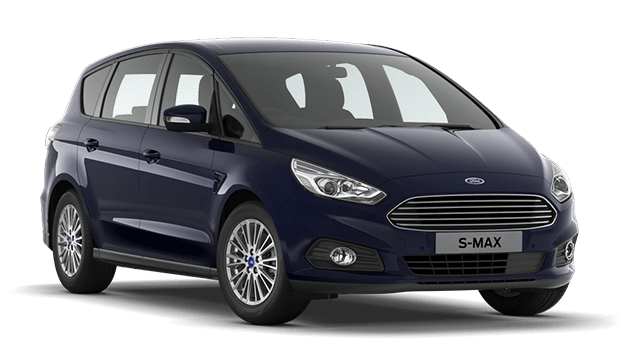 This is an attractive, deep navy blue that's unlikely to offend anyone. It's so dark it's almost black, so is a smart choice for concealing dirt. What's more, blue is a perennially popular shade – indeed it's one of the most favoured colours after monochrome, so reselling shouldn't present you with many hold-ups.
Frozen White – £250
This is a bright, fresh white. White consistently tops surveys of most sought-after vehicular hues so, once you want to sell on, a buyer should present themselves quickly. The only downside is that cleaning will have to take place pretty regularly to keep a white S-Max in spotless condition.
Metallic and mica colours
Deep Impact Blue – £545
This is one of the S-Max's more vibrant shades and is certainly brighter than the Blazer Blue, though it's still not what you'd call garish. As a mid-spectrum shade, it should do an average job of hiding dirt between washes. Again, the popularity of blue as a car paint means selling it on is likely to be hassle-free. This shade isn't available on top-spec Titanium Sport models for reasons known only to Ford.
Moondust Silver – £545
This smart, desirable silver looks elegant and often comes near the top of buyers' favourite car colours. There should be no negative impact on resale potential with this hue. Being a lighter silver, it'll start to show up dirt fairly quickly so you'll need to keep on top of the cleaning.
Magnetic – £545
This shade is a deep metallic grey and is a fair bit darker than the Moondust Silver, so ought to do a better job of concealing grubbiness – handy if you cover lots of motorway miles. It's also another smart and well-liked hue that should have used buyers queuing up when it's time for it to change hands.
Shadow Black – £545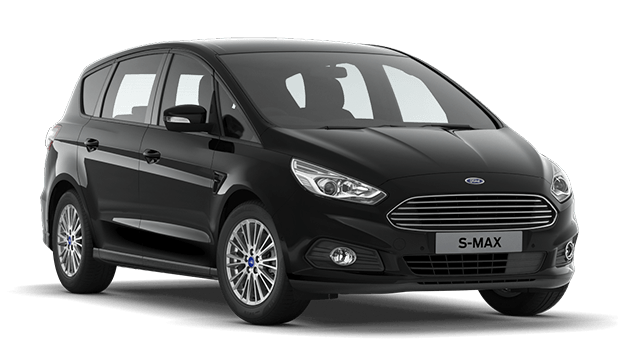 Black is well-liked by drivers across the UK, meaning this sleek pitch black won't give you any resale hassles. Black, however, isn't great at concealing grime and you'll need to be wary of cheaper car washes, which can leave ugly swirl patterns behind.
Guard – £675
Charcoal grey might not sound the shiniest of colours, but this shade is actually rather sleek and glossy. Grey always sells well after black and white, so you should face no problems on the reselling front. Another smart reason for choosing it is that this colour should hide grime for pretty lengthy periods.
Metalicious – £675
This is a pale olive shade that manages to be distinctive without being outlandish. It might not be for everyone, so selling it to the used market might take a little longer than other colours. It ought to offer dirt a hiding place for longer than paler shades, however, if not as long as darker ones.
Special colours
Ruby Red – £825
This is a relatively colourful, distinctive shade with pink tones that stays the right side of garish. While monochrome models generally sell faster, that shouldn't affect the speed of selling on a Ruby Red S-Max too much – just don't expect to recover the price of this shade. In terms of how long you can get away between washes, this shade should perform fairly averagely.
Save money on your new Ford S-Max
Use our Ford S-Max configurator to see how much carwow could help you save. Still trying to decide? Take a look at our car chooser tool or new car deals page for our latest discounts.