Tesla Model X colours guide and prices
The Tesla Model X promises to offer SUV desirability and supercar features (check out those rear doors!), but offers city-car running costs thanks to its hybrid powertrain and long battery range. The car has a lengthy waiting list and doesn't launch until later this year, but we've taken a look at the colours on offer to see which suits the Tesla best.
Take a look at our Tesla Model X review page to find out more about this model, or check out our car paint types guide to understand the differences between the various finishes on offer.
Solid Tesla Model X colours
Solid Black
Solid Black does exactly what is says on the tin. Black tends to be popular with used car buyers but, unlike many darker hues, it's a pain to keep clean and poor quality car washes can leave swirl marks behind. The solid version lacks the flair of the metallic version, but is probably the lower key of the two.
Solid White
Again, solid white is pretty self descriptive – it's likely to be a very popular choice with buyers – it'll look great when clean and should be very easy to resell. It'll get grimy very quickly though, so be sure to budget for plenty of visits to your local car wash. You can argue that it gives the Model X an even more futuristic vibe too.
Metallic Tesla Model X colours
Deep Blue Metallic
This dark blue tone is towards the dark end of the spectrum and, as a result, shows off the Model X's muscular shape a little better. It's not the most exciting shade, but it'll hide grime well and should be easy to sell on.
Titanium Metallic
Titanium metallic is arguably more of a champagne/gold colour, and will give your hybrid a very classy appearance. It's a very subtle hue so should sell nearly as easily as monochrome cars. In addition, this colour will hide road grime for a very long time before you'll need to wash it.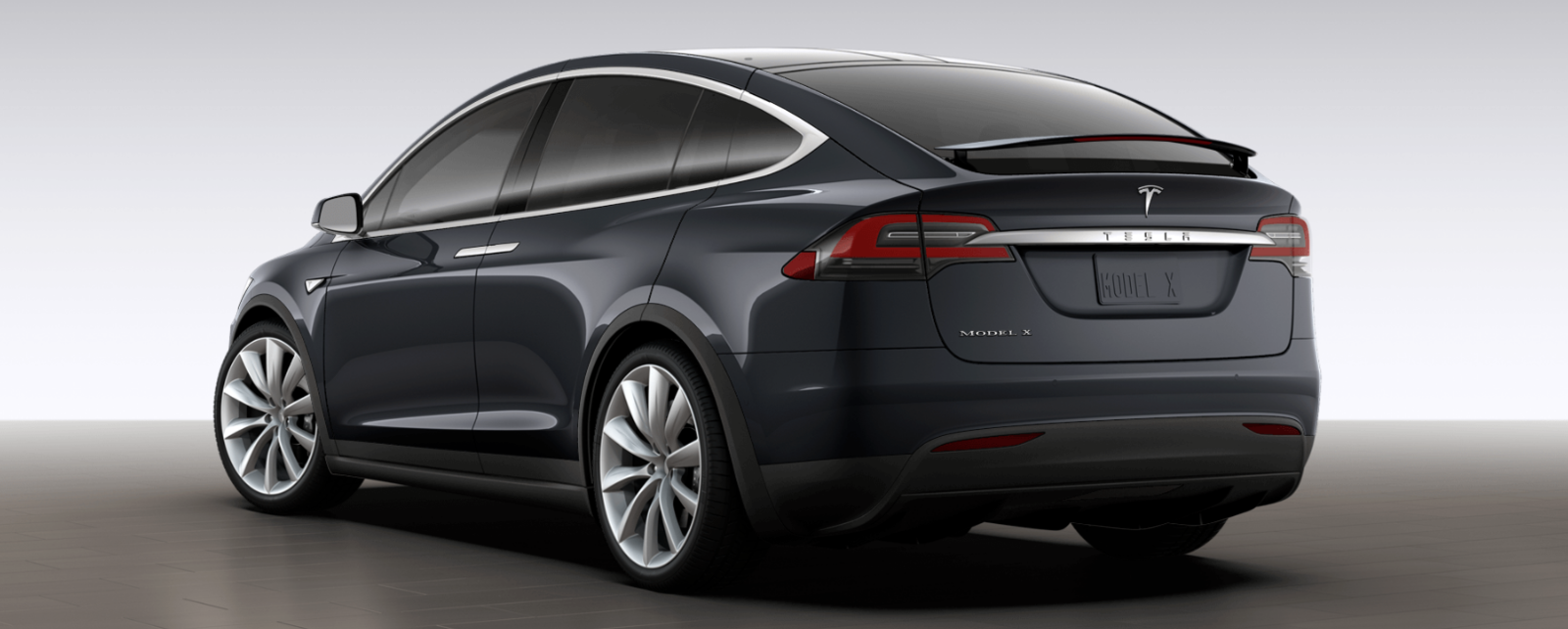 Midnight Silver Metallic
Midnight Silver is a dark grey that has a hint of silver fleck that adds an air of sophistication to the Model X. It should be easy to sell to the used market and easy to keep clean thanks to its dark hue.
Silver Metallic
Silver Metallic is a simple monotone shade that suits the Tesla's technology packed image well – it's very similar to a certain fruity company's iconic laptops. A light silver such as this won't hide dirt for long but will at least be popular on the second hand car market.
Obsidian Black Metallic
If you're after a slightly more interesting black then you'll have to choose Obsidian Black metallic. The metallic flake adds a deeper colour that may hide scratches and swirl marks a little better, but it'll still be a pain to keep clean, despite being easy to sell.
Multi-coat Tesla Model X colours
Pearl White Multi-coat
Pearl white offers a much richer and more luxurious finish than the solid white option. We're not currently sure if you'll have to pay extra for this privilege, but again this colour has tech associations and may be the one to go for if you can deal with keeping it clean.
Red Multi-coat
This red is arguably the most eye-catching of the colours available, although we're not sure that it necessarily compliments the Tesla's taut lines. Red should hide road grime for a decent length of time but might not be as popular as more neutral choices when it comes time to sell it on.
Find out more about the Tesla Model X
Check out our Tesla Model X review page to find out about this new crossover. If you're still not sure what model to buy, take a look at our car chooser tool and deals page.