The most fuel efficient cars on sale
Trips to the petrol station are as tiring as they are expensive so, if given opportunity to reduce the frequency of your visits, it makes sense to take it. Thanks to super efficient engines and reduced weight, it isn't uncommon for the cleanest diesels to achieve over 80mpg, and one or two even squeeze over 90!
We've rounded up the ten most fuel-efficient cars on the market today. There is one proviso for our list – we haven't included any cars with hybrid or electric drivetrains. Due to the way mpg figures are calculated, few of these cars will ever get close to their claimed figures but the numbers provide a means of comparison on a level playing field.
Put any of these economical cars in our car configurator to start receiving offers from the UK's best manufacturer-approved dealerships.
1 – Peugeot 208 – 94.2mpg
The Peugeot 208 is the most fuel-efficient model range currently on sale. The most powerful 120hp diesel is good for 78.5mpg, while the rest achieve comfortably over 80. Even the 208hp GTI hot hatchback will muster up a claimed 52.3mpg from its turbocharged petrol engine.
The most efficient of all, however, is the 1.6 BlueHDi variant. In 75hp form and with the aid of stop/start technology, it achieves a staggering 94.2mpg. That makes it the most economical non-electric car money can buy.
Find out what savings are available by choosing your ideal Peugeot 208 in our car configurator.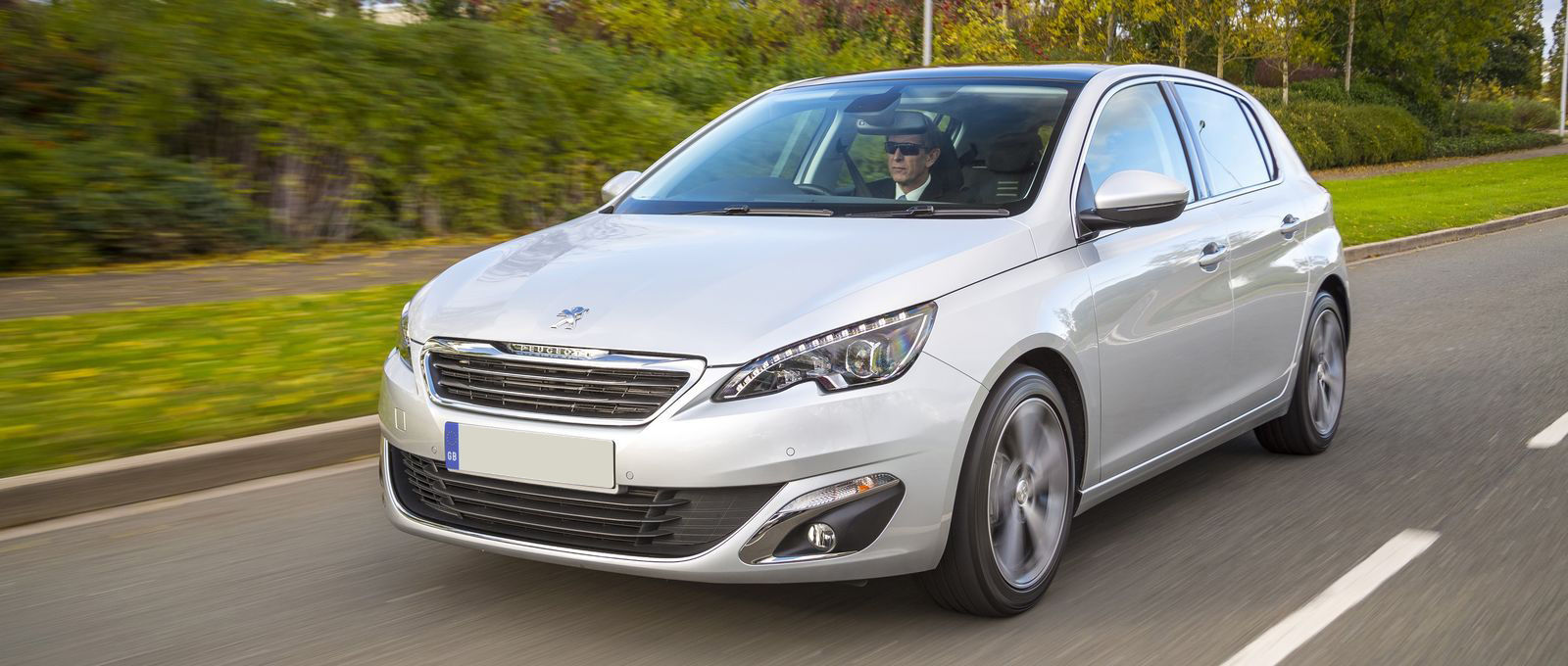 2 – Peugeot 308 – 91.1mpg
Arguably one of the most handsome, well-built and spacious family hatches on the market, the Peugeot 308 already has plenty going for it. Once equipped with the 1.6-litre diesel, it's one of the most frugal, too. You needn't sacrifice performance for 91mpg-plus figures either – producing 120hp and 221lb ft of torque, its performance is more than adequate – indeed its 9.7-second 0-62mph time is the fastest in our top 10.
Thanks to its 53-litre fuel tank, the 308 has the highest theoretical range on one tank out of any car here – over 1,000 miles should be possible between fill-ups if you drive with a delicate right foot.
Find out what reductions are offered by speccing up a Peugeot 308 in our car configurator.
3 – Volkswagen Polo – 91.1mpg
One of the class favourites in the supermini sector, the Volkswagen Polo can boast outstanding refinement, class leading build quality and a wide choice of petrol and diesel engines among its many talents.
The most frugal choice in the range is the BlueMotion diesel. Powered by a 75hp 1.4-litre three-cylinder unit, in official tests it achieves 91.1mpg.
Find out what savings are offered by picking your ideal Volkswagen Polo in our car configurator.
4 – Hyundai i20 – 88.3mpg
The Hyundai i20 shares the same 1.1-litre diesel unit found under the bonnet of the Kia Rio yet, in this application, it achieves an even more impressive 88.3mpg.
The rest of the car is likeable, too, with a grown-up appearance, plenty of cabin space and a long warranty. Sure, the performance isn't going to set your pants on fire, but who cares when you'll be spending so little cash?
Stick the Hyundai i20 in our car configurator to see how much you could save.
5 – Volkswagen Golf – 88.3mpg
The claimed 88.3mpg figure of the Volkswagen Golf Bluemotion makes it one of the most economical five-door family hatchbacks on sale.
Powered by an identical engine to the SEAT Leon – and benefiting from similar low-rolling resistance tyres and drop in ride height – in this application the 108hp 1.6 diesel manages to be even more efficient than in its Spanish cousin.
See the savings offered by picking your ideal Volkswagen Golf in our car configurator.
6 – Vauxhall Corsa – 88.3mpg
Vauxhall's latest crop of diesels are among the smoothest and most efficient available. The pick of its current lineup the 1.3-litre turbodiesel fitted to the Corsa. The 94hp unit can return 88.3mpg while emitting just 85g/km of CO2.
Best of all, buyers are promised those figures even if they go for the sporty-looking SRi trim – no need for skinny eco tyres and small alloys here!
Find out how much you could save by speccing up a Vauxhall Corsa in our car configurator.
7 – Citroen C4 – 85.6mpg
Returning an identical 85.6mpg to both the Fiesta and the Leon, the Citroen C4 is powered by yet another ultra-efficient 1.6-litre diesel. Churning out 108hp and 187lb ft of torque, it feels sprightly enough on the road, and the typical diesel clatter is well suppressed inside the cabin.
Just because the engine is penny-pinching, doesn't mean that buyers have to scrimp on equipment inside – air conditioning, electric windows and an audio system featuring DAB radio, USB and Bluetooth connectivity are all standard.
Find out what deals are available by choosing your favourite Citroen C4 in our car configurator.
8 – Ford Fiesta – 85.6mpg
Ford's equivalent to SEAT's Ecomotive trim is known as ECOnetic. The modifications to the Fiesta aren't quite as comprehensive as the SEAT's, but longer gear ratios and the inclusion of stop/start technology help reduce fuel consumption of the 1.6-litre diesel engine to 85.6mpg.
The Fiesta remains one of the most enjoyable superminis to drive too, thanks to accurate steering, a well-sorted chassis and a slick gearbox.
See what savings are available by speccing up a Ford Fiesta in our car configurator.
9 – SEAT Leon – 85.6mpg
While the regular SEAT Leon diesel returns a respectable 74.3mpg, SEAT decided to make a few changes to the Leon to make it even more efficient. The result is the Ecomotive – fuel efficiency is boosted by a more aerodynamic grille, a 15mm drop in ride height, low rolling resistance tyres, and a six-speed manual gearbox to help the engine rev lower while cruising.
The result of all these small tweaks is a 10.3mpg improvement over the standard model. CO2 emissions drop from 99 to 87g/km, making the Leon Ecomotive the perfect candidate for company car users.
Find out how much you could save by putting the SEAT Leon in our car configurator.
10 – Kia Rio – 85.3mpg
The top 10 starts with the sharply-styled Kia Rio. It's roomy inside, the 290-litre boot is one of the largest in the class and the cabin is screwed together with the sort of attention to detail that wouldn't look out of place on some of its finest European rivals.
Promising 85.3mpg and CO2 emissions of just 86g/km, it'll be very cheap to run on a daily basis and, with priced from £12,245, it's the cheapest car in our top 10, too.
Put the Kia Rio in our car configurator to discover how much you could save.
Save money on your next car
Put any of the cars featured on this list in our car configurator to see how much carwow could help you save. For more options, head over to our deals page or, if you're still struggling to pick your next car, check out our car chooser.