Buying An Audi A3 S line: Is It Worth Your Money?
Walk into your local Audi dealership and chances are, their immaculate showroom will be full of models lavished with the full 'S line' trim.
There's a good reason for this - the sporty body kit, eye-catching trim and large alloy wheels all add visual value to Audi's clean-cut shapes, and all are a little more aspirational for the buyer. No doubt there are some healthy profit margins in it for Audi, too - how much more does it really cost them to produce an S line bumper over a regular one?...
But as a buyer, do you really know what that S line pack offers you over SE or Sport trims
That's where our handy guide comes in. We've picked one of Audi's most popular models, the A3, to show you just what you get with S line trim.
Exterior

SE
Do you remember when 'SE' used to represent a top-of-the-line trim level? Not any more - it's the lowest you can get on the A3. It's also the most unadorned on the outside, with a standard body and 16-inch, ten-spoke alloys.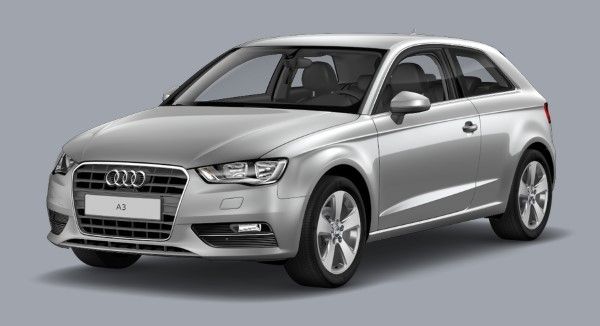 Sport
Move up to Sport and those alloys become 17-inch, while aluminium window trims, a chrome exhaust tip and Sport suspension, 15mm lower, enhances the looks.

S line
Upgrade to S line and all that kit remains, but you also get 18-inch "parallel spoke design" part-polished alloys. Even more noticeable is the full S line body kit, designed to replicate the Audi S3 - a deeper front bumper, side skirts, a deep rear bumper with a platinum grey diffuser element, and a larger rear spoiler.
It turns the A3 into quite a looker, so it's no surprise plenty of A3s on the road seem to be in S line trim.
Interior

SE
Even the most basic A3 feels like a quality car inside, with a four-spoke multi-function steering wheel, supportive cloth seats (with a 60/40 rear split), manual aircon, "micrometallic" silver inlays and a front centre arm rest.

Sport
Sport adds the obligatory sport seats (trimmed in Rallye cloth), a three-spoke leather sports steering wheel, aluminium door sill trims and trim inserts, and dual-zone climate control.

S line
So what does S line offer over that? Quite a bit, actually - the cloth seats become 'Biathlon' cloth and leather with S line embossed details, while the regular sport steering wheel is swapped with an S line multifunction wheel with a flat bottom, just like the S3. The Sport's "mistral silver" inlays are also replaced, with matte brushed aluminium.
Equipment

SE
All A3s are well equipped, with an elecric handbrake, 5.8-inch colour display (with Bluetooth, DAB radio, voice control and Audi's MMI system thrown in), electric heated mirrors, front fog lights and more.

Sport
Sport adds just a few more details, such as Audi Drive Select (also standard on S line), which lets you choose different throttle and steering settings.

S line
S line bumps up the kit further, with Xenon plus headlights and a storage and luggage compartment package.
Pricing

SE
S line trim is available on every engine in the A3 range, so even if you need nothing more than the basic 1.2 TFSI model, you can still give it the sporty touch.

Sport
Sport trim represents a 1,255 premium across the board from SE models (which start at 17,905 for the 1.2 TFSI engine), while S line adds quite a bit extra to the cost - 2,150 over Sport trim. That means on the 1.2 TFSI you'd be paying a full 21,280 in S line trim, or a full 3,375 more than the SE.

S line
Those price differences remain on every model, so you'll pay 22,580 for the lower-power 1.4 TFSI S line, 23,530 for a 1.6 TDI and as much as 25,205 for the 1.8 TFSI. Actually, you can spend a little more than this if you want a 1.8 TFSI with quattro and the S tronic dual-clutch gearbox - up to 28,165. The price difference to the Sport remains the same.
Reviews
As well as expense, you'll have to think carefully about the sort of driving you'll be doing as to whether S line is worth the extra. While the extra gadgets and sporty body kit might look nice on your drive, some reviewers complain that S line trim really harms the ride quality.
Why? It's mainly down to those 18-inch wheels. Sport and SE models don't seem quite as affected (indeed, SE models ride rather nicely even on poor roads), so it's worth remembering this if your local roads have been torn up over the last few winters.
In S line's favour, there are rarely complaints about the way they look - so if aesthetics really matter to you, you might be prepared to put up with a jiggly ride!
Conclusion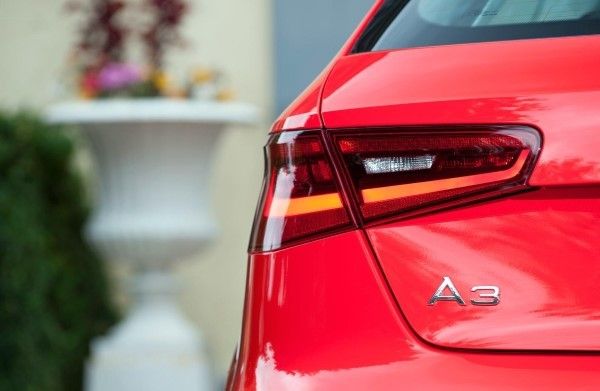 The first thing we'll make clear is that we aren't trying to put you off buying an S line model. If you like the look of it, enjoy the aluminium details scattered throughout and have some cash burning a hole in your pocket, then little will stop you signing on that line at the dealership.
Financially, we reckon the Sport makes a bit more sense. It lacks the S line's body kit, but the larger wheels do pump up the looks a little, it has identical engine options to the top-end trim, and still gets sports seats, the lowered suspension and some natty metallic detailing.
And for the price of a 1.2 TFSI S line, you could easily get behind the wheel of a 1.4 TFSI 140 Sport with cylinder deactivation tech, or even a Sport with the incredibly frugal 1.6 TDI engine. Both will cost you less to run than opting for the flashiest 1.2...
Check out our full Audi A3 and Audi A3 Sportback guide. With reviews, user reviews, photos, videos and stats.