The 10 best narrow cars – slim superstars
If you have a garage or you regularly need to park in a space that isn't very wide it's worth thinking about how narrow any potential new car is. Cars have been getting larger over time but garages don't seem to have kept up.
If you need to watch the width of your next car, here are some of the narrowest cars on sale at the moment. Don't forget, you can put any of these cars in our car configurator to discover how much carwow could help you save.
Citroen C-Zero
The Citroen C-Zero is an all-electric car that offers zero emissions, zero noise and a 93 mile range. As well as low running costs and minimal environmental impact, the C-Zero is also one of the narrowest cars out there with a width of just 1,475mm. Few cars with five doors and four seats get much narrower than the Citroen C-Zero.
Caterham 7
If you want something fun that's also easy to fit in the garage, the Caterham 7 is an intriguing choice. At just 1,575mm, it really is about as narrow as you're going to get. It may be narrow and it may only develop 80hp, but the Caterham 7 160 is so light it will get you from 0-60mph in just 6.9 seconds – faster than almost everything on this list.
Suzuki Jimny
The Suzuki Jimny is a positively slender 1,600mm wide. If you want a 4×4 that will slip comfortably into your garage without requiring the flexibility of a contortionist to get out of, the Suzuki Jimny is just what you're looking for. Many reviewers note it's pretty old-fashioned on the road but, for buyers that need a cheap, narrow off-road car, the Jimny is perfect.
Put the Suzuki Jimny in our car configurator to see what discounts are available.
Toyota Aygo
The Toyota Aygo shares a platform with the Peugeot 108 and the Citroen C1, but the Toyota is the narrowest of the three. At just 1615mm wide, the Toyota Aygo is only marginally wider than the Jimny and narrower than the Fiat 500. There's even a soft top called the Aygo X-wave if you want a small car that lets you feel the wind in your hair.
See the savings on offer by speccing up a Toyota Aygo in our car configurator.
Fiat 500
Today's Fiat 500 measures only 1627mm. While that might not match the original's diminutive 1,320mm width, it's enough to guarantee you'll never have to worry about space on the road. The Fiat's stylish and funky looks, small size and reasonable price make this a worthy successor to its iconic ancestor.
Spec up a Fiat 500 in our car configurator to see the deals on offer.
Hyundai i10
The Hyundai i10 is a slight step-up in terms of size compared to the rest of this list. At 1,660mm wide, however, it's hardly what you'd call a wide load. To some, it might not be as desirable as the Volkswagen Up, but the Hyundai's ride is remarkably sophisticated for a city car so, for those who value comfort above all else, this could be the one for you.
To see the discounts offered, pick your ideal Hyundai i10 in our car configurator.
Smart ForTwo
The Smart ForTwo is 1663mm wide but also incredibly short at just 2695mm. This means it's ridiculously easy to thread through narrow city streets and squeeze into tight parking spaces. Its manoeuvrability is aided by its astonishingly compact turning circle – possible thanks to the unusual rear-mounting of the engine.
See the savings available by speccing up a Smart ForTwo in our car configurator.
Smart ForFour
You can only get two passengers in the Smart ForTwo but the ForFour – its four-seater sibling – only comes in a paltry 2mm wider than the diminutive two-seater at 1,665mm. Again, it benefits from all-round tiny dimensions and its even smaller turning circle to make it one of the most manoeuvrable cars you can buy.
Put a Smart ForFour in our car configurator to discover the discounts offered.
Nissan Micra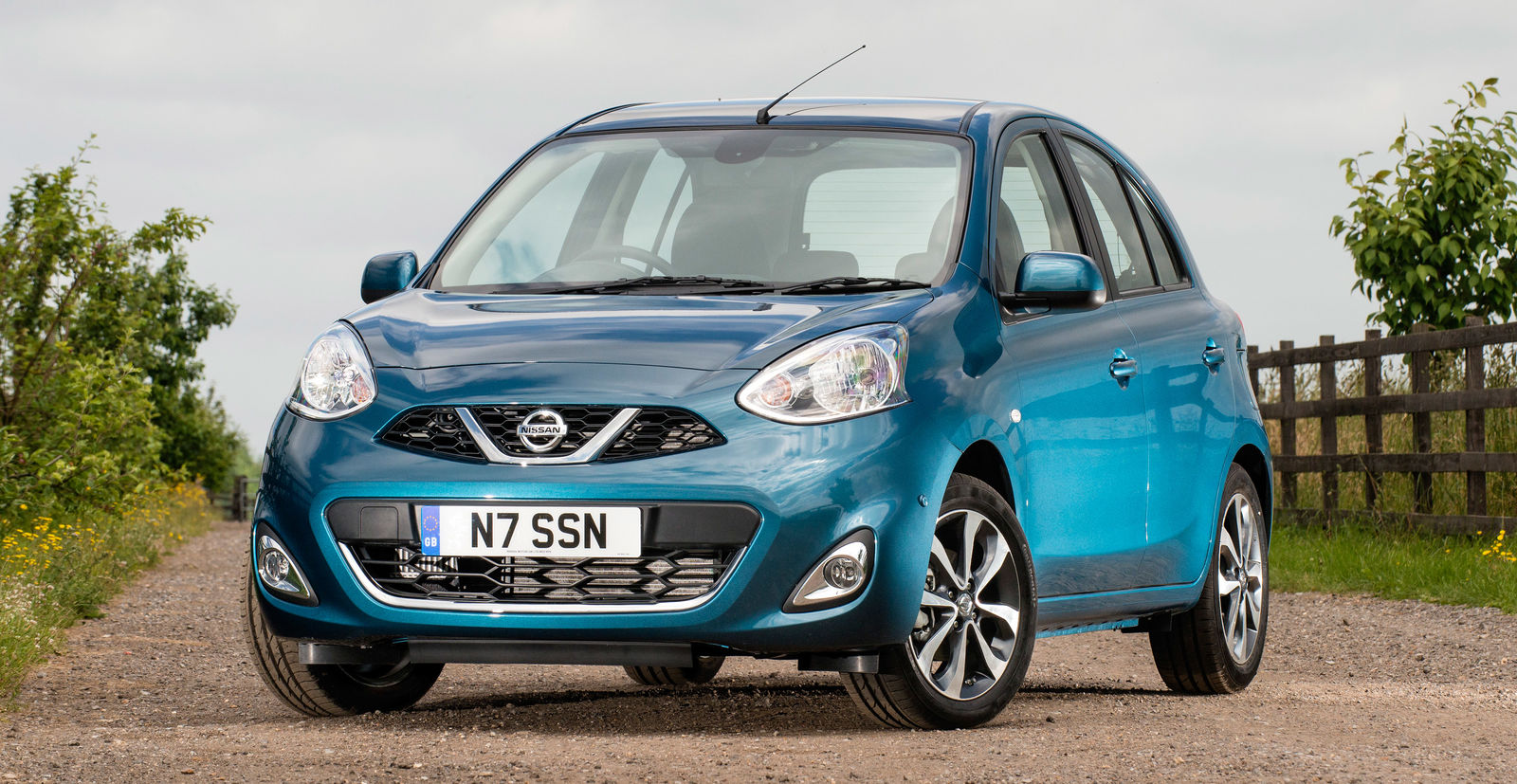 With a name like Micra, you'd expect the little Nissan to be one of the narrowest cars out there. At 1665mm wide, it isn't as narrow as some rivals, but its mix of compactness and practicality make it a convincing alternative. Add in Nissan's reputation for reliability and its four doors, and you can easily forgive those extra few millimetres.
See the savings on offer by speccing up a Nissan Micra in our car configurator.
Mazda MX-5
The all-new Mazda MX-5 isn't as narrow as some other cars on this list at 1,735mm. However, few cars offer so much in terms of sheer driving fun and enjoyment at such a reasonable price. It may be the widest car listed here, but it really is worth considering if practicality isn't right at the top of your 'must-have' list of priorities.
Find out how much you could save by picking your perfect Mazda MX-5 in our car configurator.
What next?
Put any of these cars in our car configurator to receive offers from official UK dealerships. For more options, head over to our deals page or, if you're still struggling to pick your next car, check out our car chooser.