Peugeot RCZ-R Hits The UK - Cancel That Audi TT
So what is it?
You're looking at the most powerful road car Peugeot has ever made - the RCZ-R.
What's new?
Quite a lot under the skin, and a few things outside too. Eagle-eyed readers will spot the enormous two-tone 19-inch alloys and a set of 380 mm discs behind them. There's a Torsen limited-slip differential, a fixed rear spoiler, and a 10 mm suspension drop to bring the whole lot closer to the road. Peugeot says it's inspired by the Racing Cup track cars you'll find competing in Europe.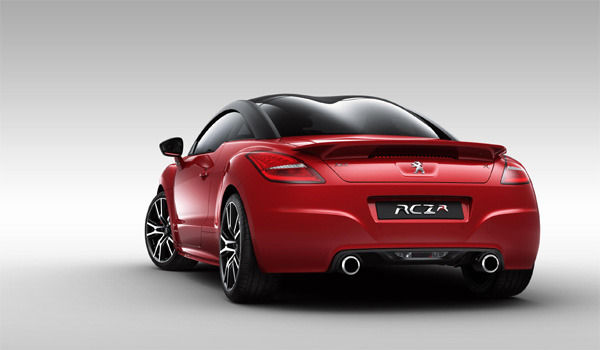 There'd better be a big V6 under the bonnet...
What decade are you living in? It's all about four cylinders these days. Amazingly, the tiny 1.6-litre unit produces 270 horsepower - that's around 170 horses per litre, only a little behind the epic 181 hp/litre of Mercedes-Benz's A45 AMG.
There's also 243 pounds-feet of torque from just 1,900 rpm. Mix that all together and you have a 5.9-second 0-60 sprint and limited top speed of 155 mph. We'd love to know what it does with that limiter removed...
Anything else?
Surprisingly, all that power doesn't mean seal-clubbing economy. It isn't diesel-like at 44.8 mpg but that's barely behind the regular RCZ's THP unit, so not a bad compromise for the extra punch. It's even Euro 6 emissions-compliant.
How much will it cost?
31,995, and orders begin on November 18th. Yeah, that's a lot of money for the lion badge, but it's way more exclusive than an Audi TT and you'd need a DSG 'box and quattro all-wheel drive to beat the Peugeot's acceleration figures.
Any alternatives?
There's the TT mentioned above - a 2.0 TFSI is closest in pricing - and you could throw similar money BMW's way for a new 420i Sport. Closest in ethos and price is the Volkswagen Scirocco R - but you'd be looking at nearly-new or pre-registered for one of those since VW no longer sells them new.
In a line?
Pert, potent proof that Peugeot has its mojo back.