Five Videogames For The Car Nut's Christmas
There's significant crossover between the world of cars and the world of racing videogames, with fans of one often being fans of the other too.Racing games are now serious business - even training racing drivers before they turn the wheel in real life - and if there's a car-loving gamer in your house, they really can't be missing out on at least one of the games below this Christmas.
Forza Motorsport 5 (XBox One)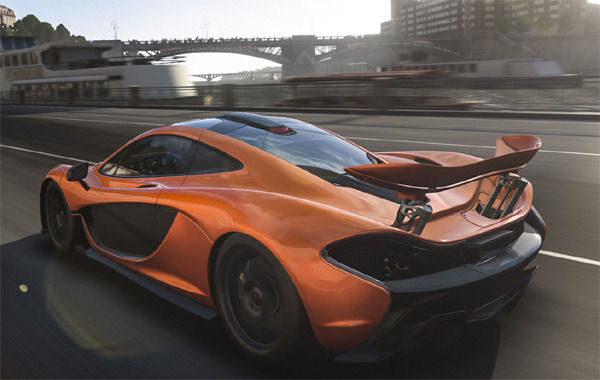 Getting its next generation colours nailed to the mast pretty early is Microsoft studio Turn10's console simulator Forza Motorsport.
The sixth iteration - after last year's Forza Horizon- of the XBox's realistic car racer exploits the capabilities of the new console to good effect, looking better than ever, but the number of cars and tracks has been drastically cut compared to the game's direct predecessor.
FM5 features open-wheeled cars for the first time in the history of the series, with both Formula 1 and Indy Car represented, while there's plenty of scope for expansion with additional downloadable content in the next few months.
Gran Turismo 6 (PS3)
Sony hasgone a different route this year, bringing out the latest version of its record-breaking simulator on the old PS3 console rather than the new PS4 - exploiting a userbase of 80 million consoles rather than the 2 million or so early adopters.
GT6 pushes on where GT5 left off, adding more tracks, more real locations and more cars - over 1,200 of them, including both roadster versions of the fabulous Deltawing racer. With weather and night-time racing - the Japanese team behind the game have accurately modelled the night sky so it's correct for the location of the tracks and time of year - bringing legendary 24hr circuits like Bathurst and Daytona to life, it's hard to imagine a more immersive experience.
You can also race an Apollo lunar buggy on the Moon if you feel like it. Don't ask why.
F1 2013 (Multiplatform)
With F1 the pinnacle of motorsport, the official game of the 2013 FIA Formula 1 season may well be a must-have this year. Recreating the 22 car grid and 19 race season in glorious detail, you get to drive every mile on PS3, XBox360 or PC.
If the mood takes, you can also race classic seasons of F1 in 1980s and 1990s machinery on replicas of tracks of yore like Brands Hatch - and with Murray Walker providing voice-overs you can relive some of F1's most exciting races.
You can even beat Sebastian Vettel - so it's not entirely realistic, but it's bound to be more fun than the real thing...
Need for Speed Rivals (Multiplatform)
If realistic circuit racing isn't your thing and you prefer something less cerebral and more like a movie car chase, Need for Speed has you covered this Christmas. Appearing on both Playstations, both XBoxes and PC, the latest version of the best-selling car game franchise of all time should appeal to the kid in all of us.
Racing across an open-world style map as either criminal or cop, Rivals dispenses with some of the authenticity of its more heralded competitors in the name of flat-out fun. With a big budget movie coming to the cinemas in 2014, now's as good a time as any to familiarise yourself with the Need for Speed world.
WRC 4 (Multiplatform)
Roads? Where we're going, we don't need roads.
Like F1 2013, WRC 4 is an officially licensed FIA game, this time featuring cars and stages from the 2013 World Rally Championship. With a career mode that allows you to start in Junior WRC cars and progress through to the big boys, there's plenty of longevity in the game - and it's also the only one on the list you can take on the move, with a Playstation Vita version available.
Stay tuned for more Christmas gift ideas!