Top 10 best looking engines on sale
The best looking engines and engine bays on sale. You'll want to leave the bonnet open with these works of art hiding underneath…
Bentley Mulsanne
The Mulsanne is all about imposing looks and huge power. The engine clearly reflects that too. Nice features include the Bentley logo, the displacement given in writing on a huge plaque and the signature of the engineer who hand-built it.
Nissan GT-R
To us, it looks a lot like a cut-open chest, revealing the vital organs underneath. Sounds a bit odd, but it really is the first thing that sprung to mind! The 2011 GT-R has one of the most impressive engines on sale and we think it's one of the best looking too.
Audi Q7 V12 TDI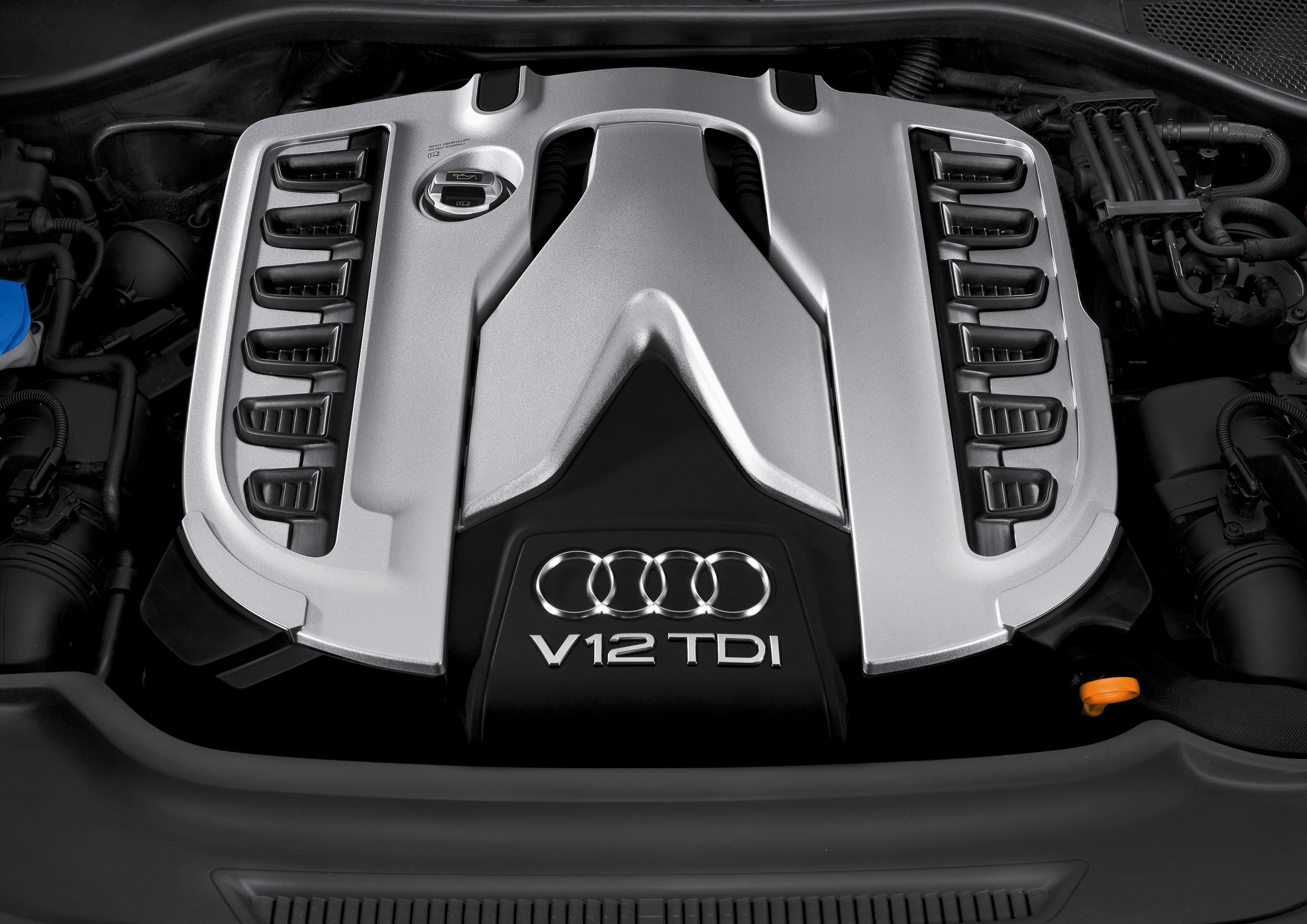 The Q7 with the V12 TDI engine is one of the most polluting on sale, and you can tell a lot of work's gone into the look of the engine bay of this monster.
Rolls-Royce Phantom Drophead
We love the connection to the old Rolls-Royce engines in the Phantom Drophead. It has the same stamping on either side as the engines that powered the planes in WW2.
Lamborghini Aventador
What we like about the Aventador's engine is that the crossing strut bars across the engine look like they're restraining the engine is place, preventing it from bursting free.
Ferrari 458 Italia
Of course a Ferrari had to make the list. The 458 engine is one of the nicest looking units, with bright red paint, a nice use of chrome and the Ferrari plaque is truly stunning. What's even better is that it's always visible, with a glass bay to show off what's underneath.
Aston Martin V12 Vantage
Huge strut braces, gratuitous use of logos and the sheer scale of it mean the V12 Vantage easily makes the list.
Audi R8 Spyder V10
Swathes of carbon-fibre smartly matched with metallic silver houses the V10 engine in the
R8 Spyder
in a very stylish way. We approve of the beautifully sculpted screw caps as well.
Porsche Panamera Turbo S
There are a few bits of carbon fibre and a couple of badges, but other than that there's very little in the way of styling. The sheer bulk of the Turbo S engine in the Panamera means it makes the grade.
Ferrari FF
The Ferrari FF is another immensely powerful Ferrari with a gorgeous engine bay. There's perfect symmetry, deep vents and a lot of scarlet red paint. Stunning.
What have we missed, what else could have made the list? Let us know in the comments below.