Peugeot 208 GTI Review - Meeting The Ancestor
Here's a little insight into my typical road-testing process.
For the first few journeys after delivery, I'll assess how easy it is to just hop into and drive. Some cars feel like putting on a well-worn pair of loafers; others have quirks that take a little getting used to.
It'll then get a run out over some local Yorkshire roads. As well as determining just how fun a supposedly fun car can be, it's also a good way of rating a car's general ride and handling - highlighting deficiencies like the Skoda Rapid's boomy cabin and the Mitsubishi Mirage's atrocious damping or surprises like the supple ride of a Peugeot 2008.
If the the opportunity arises, the car will do a long motorway journey. Is it economical like the Honda Civic 1.6 i-DTEC? Will the seats give you backache like a Mazda 3? All the while, those trips will be interspersed by jaunts into town and general day-to-day trips that most owners would experience.
Some deserve a little more. One of these arrived recently in the form of the Peugeot 208 GTI.
carwow has previously driven the GTI in Wales. We rate it highly, but in that day of driving it didn't quite have the wow-factor we experienced with Ford's competing Fiesta ST. But we needed to see if its talents would expand over a week.
Yorkshire's roads may be good for a quick blast, but it's rare they're empty enough to truly do justice to a car like the GTI. More was needed - and Scotland can deliver.
Better still, my Scotland-based brother has a prime example of one of Peugeot's greatest ever cars - the 205 1.9 GTI. This would be no clichd comparison though - more a test of how much fun the 208 could be in isolation on roads at which we already know the 205 excels.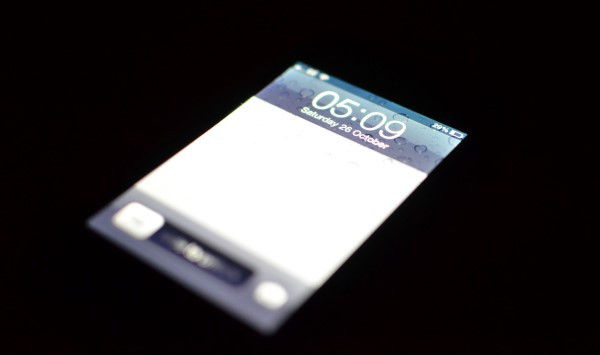 Task one is the early start. Does the 208 GTI get you out of bed at 5 am on a cold Autumn morning for a four-hour drive to Scotland? Yes. The view that greets you as you open the garage and plip the remote locking is the perfect start, the evil-eyed look of two LED eyebrows gives the 208 its own unique signature, one enhanced by the red-ringed instruments that preceded my journey up the A1, across the A66 and up the M6 into Scotland.
You're only on it a brief while, mind - the A7 then beckons, a sprint across southern Scotland broken by the occasional slower-moving vehicle or twisty section of road.
The GTI dispatches both with aplomb - third and even fourth gears are perfect for overtaking and selected with little effort in the quick-shifting box. There could be more of an edge to the shift - it feels a little clunky, even if you'll never wrong-slot - but hey, at least it's manual in a growing market of twin-clutchers. And in between changes, the 208 really is quick.
It corners well too. No, there's not the incision of the Fiesta ST but the 208 is always game, no matter how hard you drive it. The ride quality is excellent in a class where all too often flowing pace is sacrificed for outright grip and minimal roll.
The GTI absorbs the road surface without ever feeling too floaty or imprecise. The biggest compliment I can pay it is that it feels like Peugeot GTIs (and indeed Peugeots in general) of days gone by - a well-judged balance of ride and handling. I could take a little more feel filtering through the tiny-diameter wheel rim, but that's a small price to pay for the quick rack and the precision it offers.
Four hours pass in a blur, allowing the 208 to meet its ancestor. The first surprise is the size difference: the 208 feels usefully compact on the road, but it dwarfs the 205.
At first, it makes you wonder how far we've really come with small cars. Sure, the 208 is orders of magnitude safer, but is it any prettier? And is it even any more practical - after all, there's arguably more space for rear-seat passengers in the 205 than there is in the 208, and they have a better view out too. Even the boot is similarly-sized.
Then you clock the quality difference. Peugeot has made gargantuan strides in recent years and its 208 is one of the best. The 205, in comparison, was slapped together at a time when build quality was something the Germans did... and quality trim just got in the way of performance anyway.
It's a characterful, nicely-styled and iconic cabinin the 205 GTI, but the 208's big-bolstered seats are exceedingly comfortable even after ten or eleven hours at the wheel, the cabin less squeaky than recent Volkswagen group products we've tried, and it's admirably hushed.
Maybe a little too hushed, in fact. Fresh with a newly-replaced exhaust the 205 GTI was fighting fit and very original, but rortier by far than its newer counterpart. Wearing on a long journey perhaps, but perfectly placed to show up the 208's deficiencies in this department. Quiet cars are great for day-to-day use, but the 208's aural excitement is found wanting.
At the very least, Peugeot needs to take Ford's lead and stick a bit of tubing 'twixt cabin and airbox to enhance its auditory appeal. At most, I'd be trawling the aftermarket for a decent exhaust system to give the lion a proper growl.
If you can get past the disappointing noises, the 208 really starts to make sense when worked hard. As well as that supple suspension there's real balance here.
It's safe too, but not in a dull way - you can pitch it into corners at serious velocities with total confidence and ultimately at speeds the 205 would struggle to match. Snap the throttle shut mid corner and it will slide - into the stability control system. It's a mark of how unintrusive the system is that we didn't feel the need to disengage it.
Out of corners there's enough traction to make progress but little enough to make it a challenge. Traction control keeps most of the wheelspin in check, but Peugeot lets a good few horses escape, signalled by the subtly writhing steering, just to make things challenging.
Following the 205's pert rump down the A68 towards Jedburgh did highlight just how good Peugeot's GTIs used to look, though.
The 208 isn't unattractive, but even its checkered-flag style grille and neat LED-adorned lamps struggle to set it apart from regular Feline 208s, or the luxury XY spec. My brother passed his own judgement:not a bad looker, he reckons, but what's with all the chrome? Peugeot has made the GTI posh, rather than exciting to behold. A public vote confirmed it: The 205 definitely got all the glances when we stopped for photos.
It's a different story when it comes to fill up. My jaunt to Scotland was just one day in a more mundane week with the car, but even after its thrashing the car hadn't dipped below 40 mpg, thanks to impressive mid-40s motorway economy. By the end of the week, the trip computer was still showing a low-40s number.
Verdict
And that rather sums up the 208 GTI. Peugeot has developed a car that really does work the way hot hatchbacks are supposed to.
They've always been about mixing practicality with fun. The 208 is practical - it's well-priced, won't cost you a fortune to fuel even if you enjoy it's performance now and then, and it fails to become tiresome on the UK's crusty road surfaces. And it's fun - dynamic, fast and for the most part, involving.
If I was to fix one factor, it'd be the noise - MINI can make essentially the same engine sound fantastic in a Cooper S Works, so how Peugeot has made it sound like a hairdryer I'm at a loss.
And overall, the Fiesta ST is still more fun. But Peugeot can hold its head up high - the 208 GTI is, without shadow of a doubt, a talented, desirable hot hatchback. If that doesn't make it a worthy successor to the 205 GTI, I don't know what does.